OUR HISTORY OF INNOVATION
Our story began 50 years ago when a group of experienced Thai engineers from the United States created VCON GROUP with the desire to provide durable construction materials in Thailand.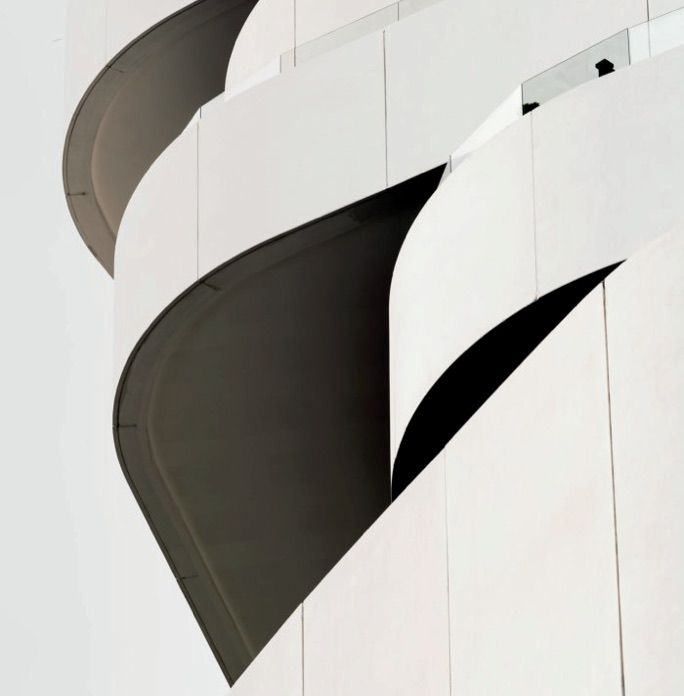 Fifty years later VCON became one of Thailand's largest construction companies. Our main inspiration was to develop and upgrade local construction materials with cutting-edge technology. Through extensive research, our VCON Hollow Core Precast Concrete Slab was developed as an alternative product to the Thai construction market. The Hollow Core Precast Concrete is currently the latest technology being used in the United States and we are currently one of the region's largest Hollow Core producers. Since the establishment of our company, VCON's culture has thrived on strong principles, which have been passed by the hands of our managements and workforce from generation to generation. Building strong, long-term relations with our clients is the key to our success as a company.
In the past 50 years, VCON has completed more than 30,000 projects in Asia
VCON is a company known for its innovation, hard work and integrity. It is a company that has been around for over 50 years and is currently ranked one of the largest and top construction firms in Thailand. In addition, VCON has consistently ranked one of the top hollow core suppliers in Thailand. VCON is also a very versatile company obtaining engineers, technicians and operations managers who exhibit expertise to construct a wide range of buildings, such as airports, hotels, warehouse, department stores, as well as many other channeling tasks.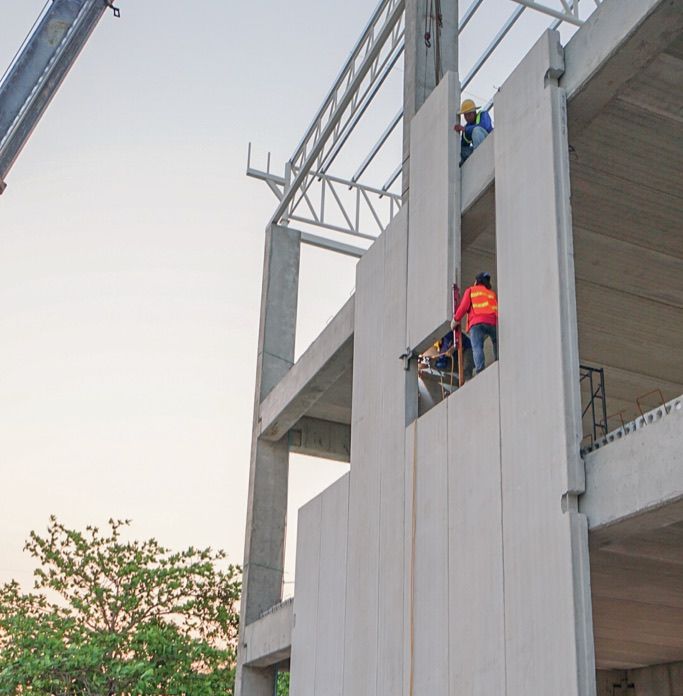 OUR COMMITMENT
"We are committed to providing a level of service to our customers that make us a leader in the construction industry."
We are proud to be the only Hollow Core manufacturer that is ISO certified in all fields-these include production, transportation and installation. Combining our professional personnel, the country's most comprehensive manufacturing network, the cutting edge machinery and industry leading technology, VCON is well positioned to deliver the best product in the market and provide sustainable long-term value for our customers. Due to our meticulous attention to detail in every facet of concrete products, we are proud to be certified by the Thai Industrial Standard Institute TIS 828-2546 and ISO 9001-2015. The certificates guarantee that every piece of VCON product is qualified and in compliance with international standard. These include design, quality inspection of materials, production and final inspection of the completed product before delivery.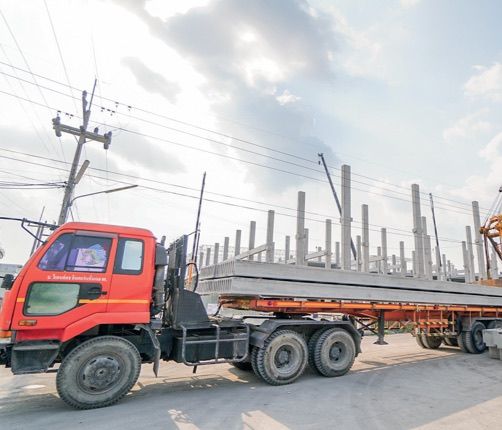 People are our greatest asset. We believe that employee talent is the cornerstone of our success.
Our ability to grow our business stems from a combination of proven track record of success in major projects and our people. Our business strategy is based on building long-term relationships with our customers. With more than 50 years in the construction industry, we have attracted and retained both Thai and foreign clients by providing superior customer service in every facet of construction ranging from production, transportation and installation. In fact, over 70 percent of our people have been working for VCON for more than 30 years.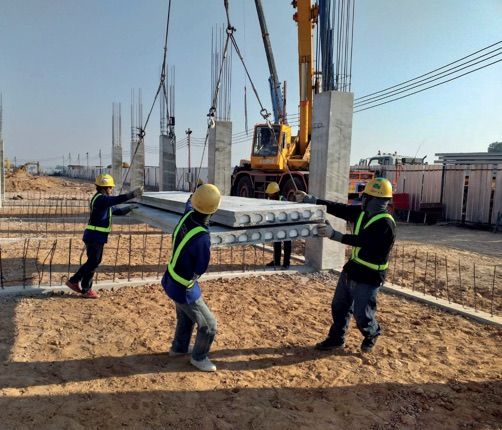 Keeping ourselves updated with the most recent and advanced construction technology is the pillar of strength of our company.
Constantly updating our customers throughout the entire project allows us to provide expert consultation and ensure all needs and concerns are met with the highest level of excellence. We strive to be the most trusted construction material supplier and advisor for innovative construction techniques. We are proud to be the first construction company in Thailand to be ISO 9001-2015 certified in all the areas of production, delivery and installation. All new personnel go through an extensive training program at our training center located in Bangkok, Thailand to ensure that our VCON core values are in their blood. Post-project evaluation is conducted in each of our company's departments to push our services forward and improve our goals for the next construction endeavor.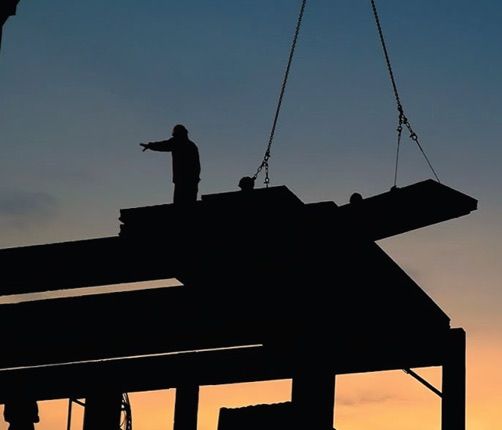 VCON "Quality" does not end at our factories. We strive to deliver the best service and the finest products to our customers.
Production
TIS. 828-2546
ISO 9001:2015
Transportation
ISO 9001:2015
Installation
ISO 9001:2015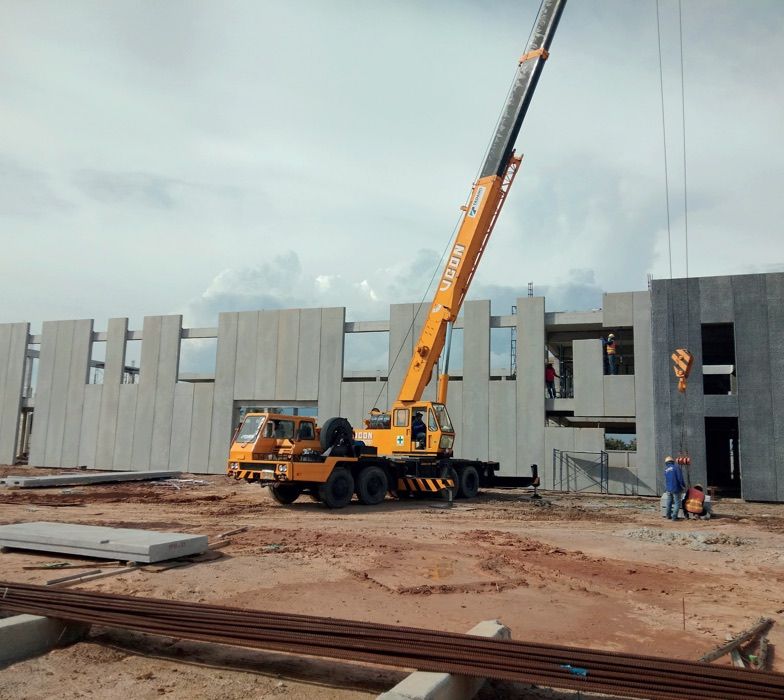 VCON GROUP COMPANIES